Rob Roach, ATB Economics | August 24, 2022
Housing starts in Alberta buck economic uncertainty
After falling by 17.0% in June, seasonally-adjusted housing starts in Alberta bounced back by 8.8% in July and posted their second highest monthly tally so far this year.

It is not unusual for housing starts to experience large monthly swings, but given the increase in July was in the face of high inflation, rising interest rates and eroding global economic conditions, it suggests homebuilders were feeling confident that Alberta's economy, housing market and underlying population growth were strong enough to warrant it.

The uptick in activity also bodes well for the construction sector and related industries in terms of supporting employment and the purchase of inputs such as lumber, concrete, drywall, etc.

Widening the time frame to activity over the first seven months of the year, starts in Alberta were up by 19.1% compared to the same period in 2021 and by 69.4% compared to 2020. You have to go back to 2015 to find a stronger year-to-date number for housing starts in the province.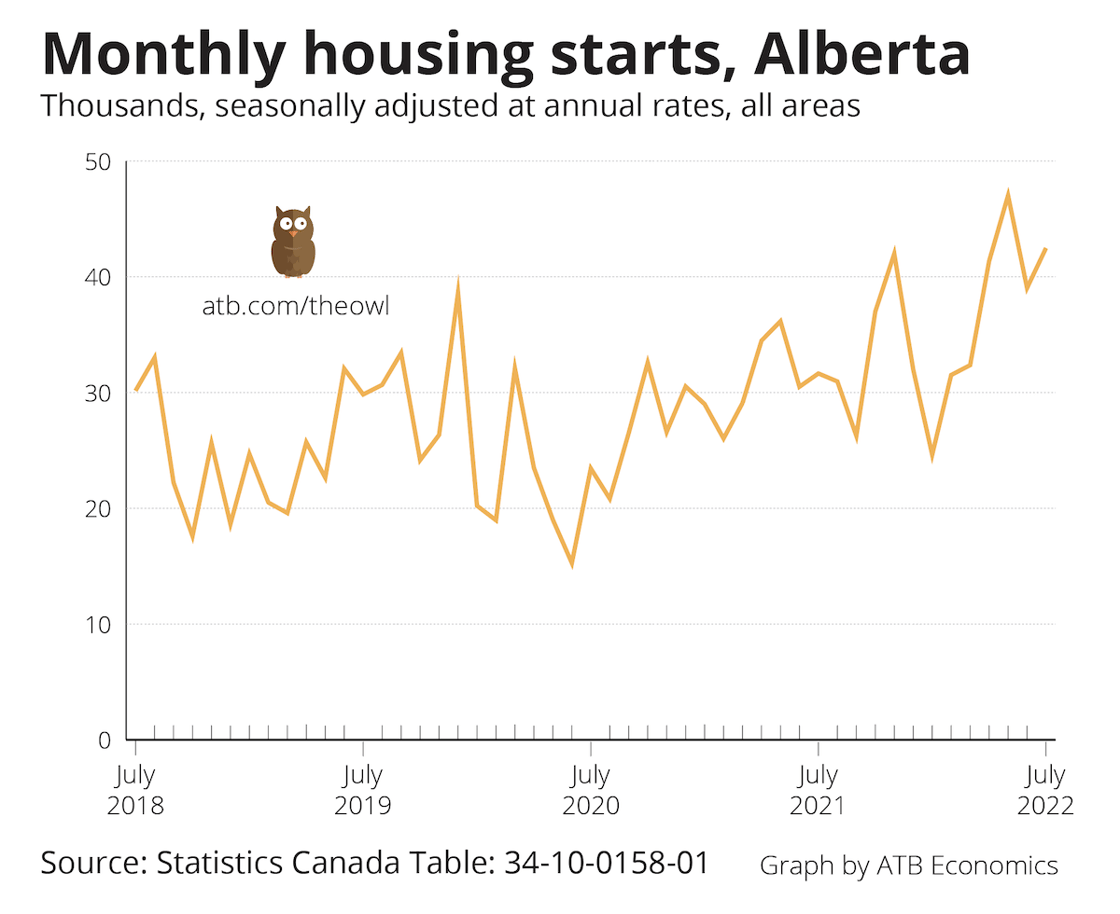 https://hello.atb.com/the-owl-housing-starts-in-alberta-buck-economic-uncertainty?ecid=ACsprvsC4axdFEo3Ozn3OWtb6EFTQ465gBVMeRPeBiZxC9oPELnjTLngonjXDPKYxvwWm19PHRfC&utm_campaign=The%20Owl%20-%20Newsletter&utm_medium=email&_hsmi=223726540&_hsenc=p2ANqtz–zLkrGLJU-CPSjSFncYGrypRtir19wEAv9OwNB9U-K_Xu0x7zcqoUFRBaHfSIAv8x3MeUb6vXLEC9DKuoNXAkvYrTh6Q&utm_content=223726540&utm_source=hs_email